Jolene
Jolene is a small, cute black and white Dutch Dwarf rabbit who needs a long-term foster or forever home ASAP! Here is her video.
Read about her history below. She's now in another emergency foster home.
This bunny has to be one of the most fastidious creatures we have ever met. Pet her, and she washes her whole body, starting with her right front paw, then the left front paw, then right back leg, then left back leg, then her head.....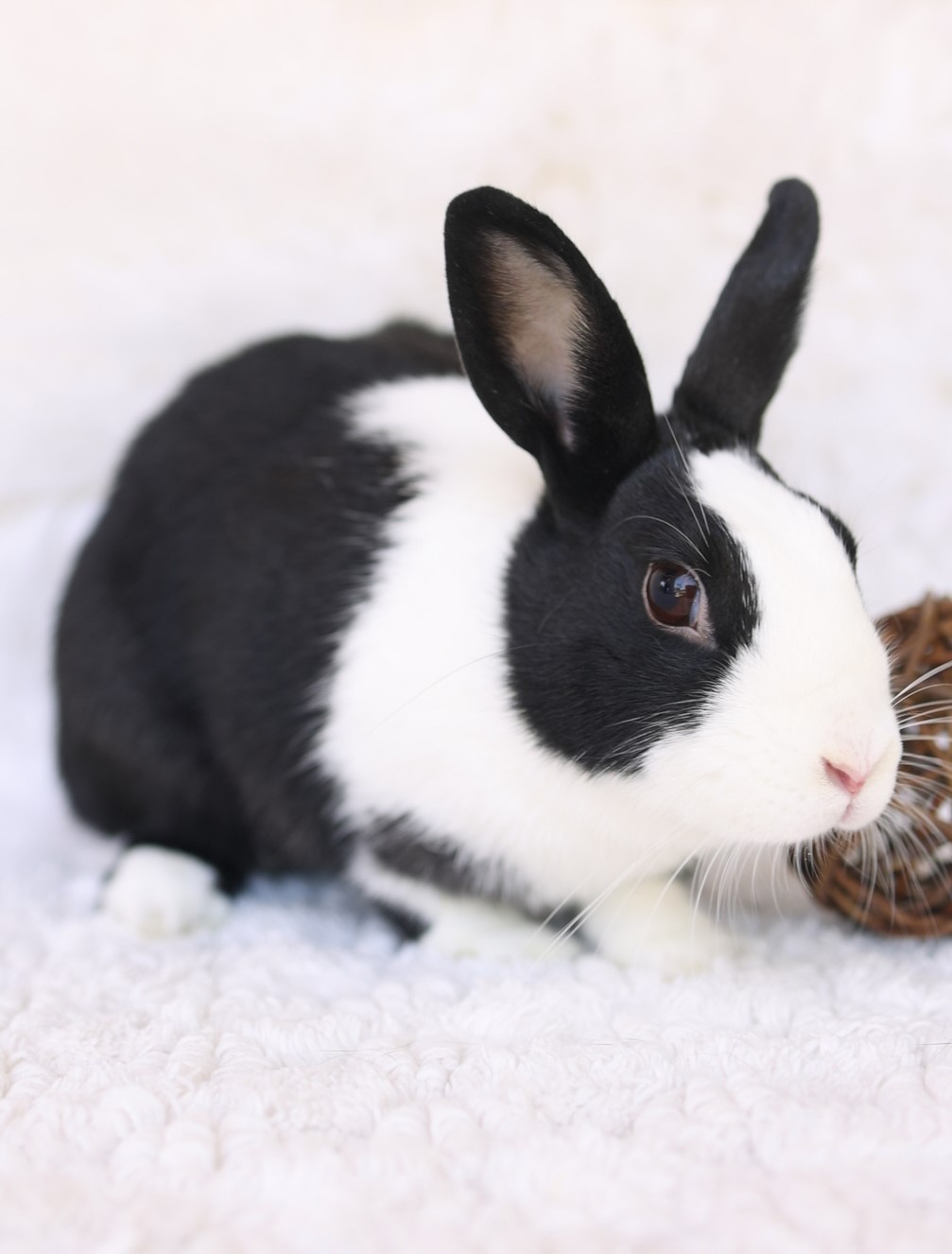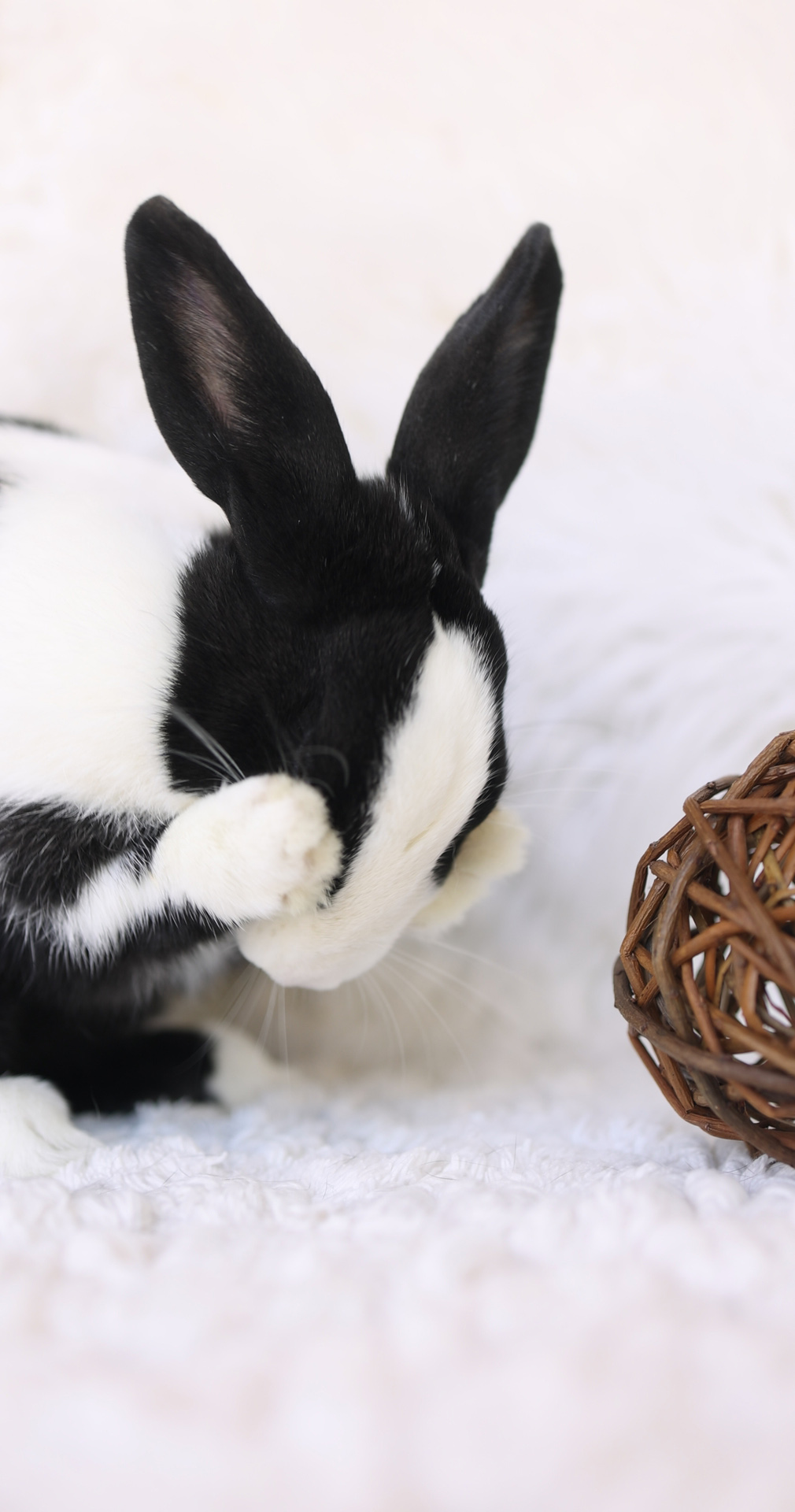 From the Emergency Foster Mom: We used the carrot from the cardboard box that was sitting next to her in this random front yard in East Hollywood to lure her closer to us. I instantly noticed how heavy she was for her tiny body when I picked her up and wrapped her in my jacket. It was the end of December and chilly. Only two days later, she started pulling her hair out to build a nest in my shower, where we were quarantining her for the next month. Thank God we found her, as the nights were down in the 30s that week. No weather for a pregnant mama bun, or newborn babies. On December 23rd at 6 am, I found her in labor. She gave birth to three beautiful boys....now adoptable separately, since she weaned them.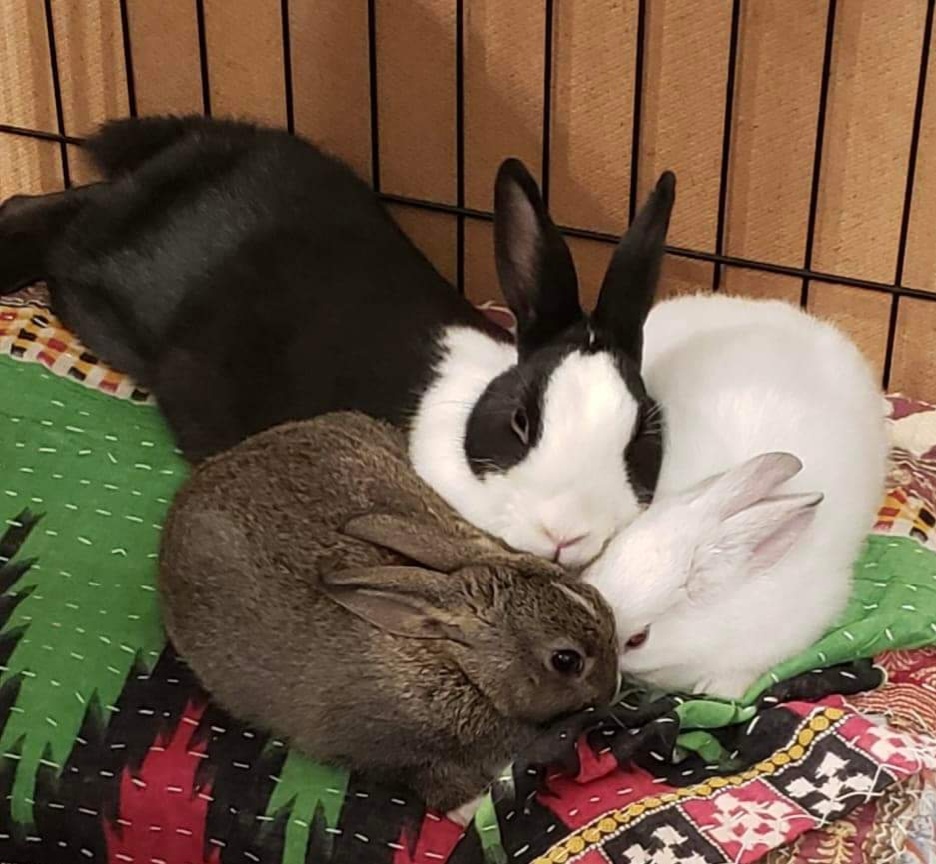 Adopt Me