Rabbit DeNiro & Hopson
Rabbit DeNiro & Samuel L. Hopson are both Blue-Eyed White bunnies. We first heard of them when they were at an animal shelter. When their first adopters couldn't keep them long term, they reached out to the community and found a wonderful person to help keep them safe and out of the shelters (who wants to go back there?!) Both bunnies are people-friendly once they get to know you; DeNiro's more of a social butterfly while Samuel Hopson needs more personal space. They cuddle up to one another most of the time, so heart-warming!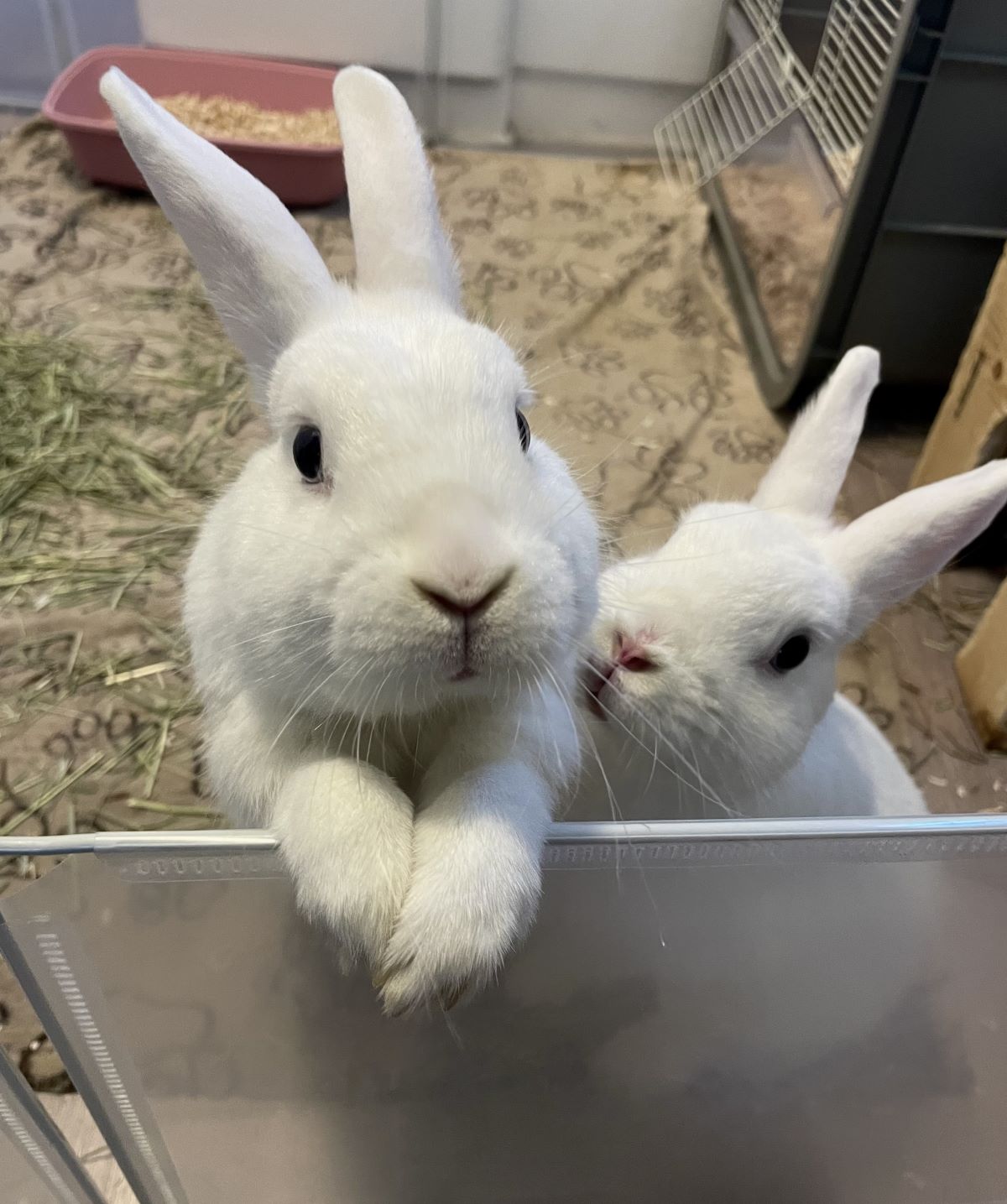 Both bunnies are neutered, vaccinated and microchipped. They're bonded for life and must be adopted together.
Adopt Us